Examining Cultural Capital: A LFBC webinar with Andy Hargreaves November 19, 2020
"Inclusion and identity are essential to equity and mobility. If you cannot see yourself represented and respected in the culture and curriculum of the school, you will find it hard to be successful."
"Social mobility is not an alternative to greater equity. It's the consequences of greater equity."
(Andy Hargreaves)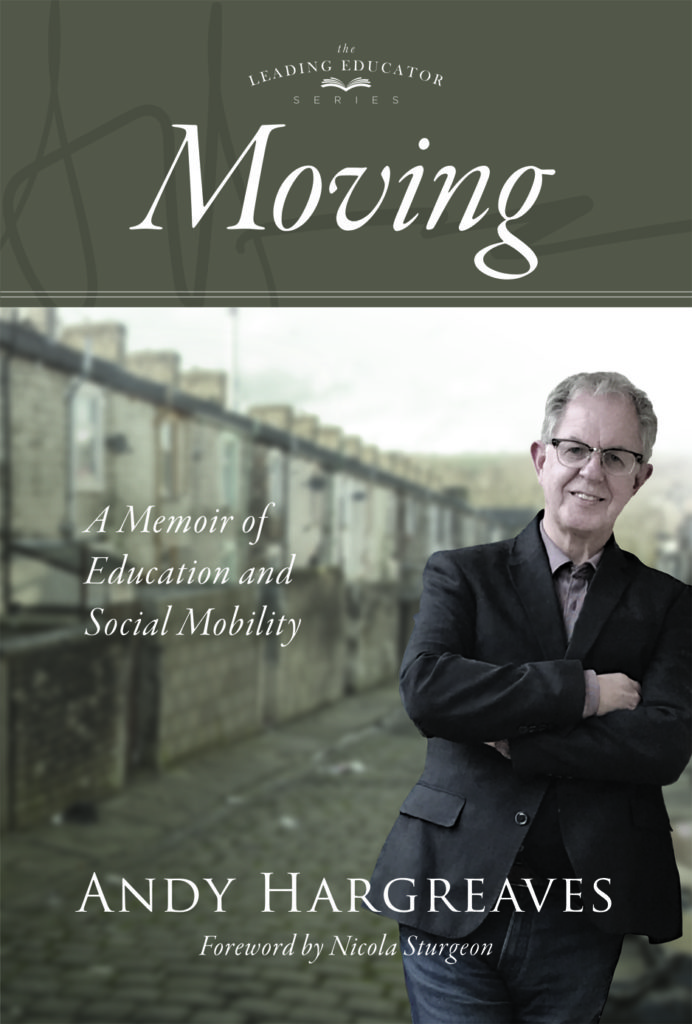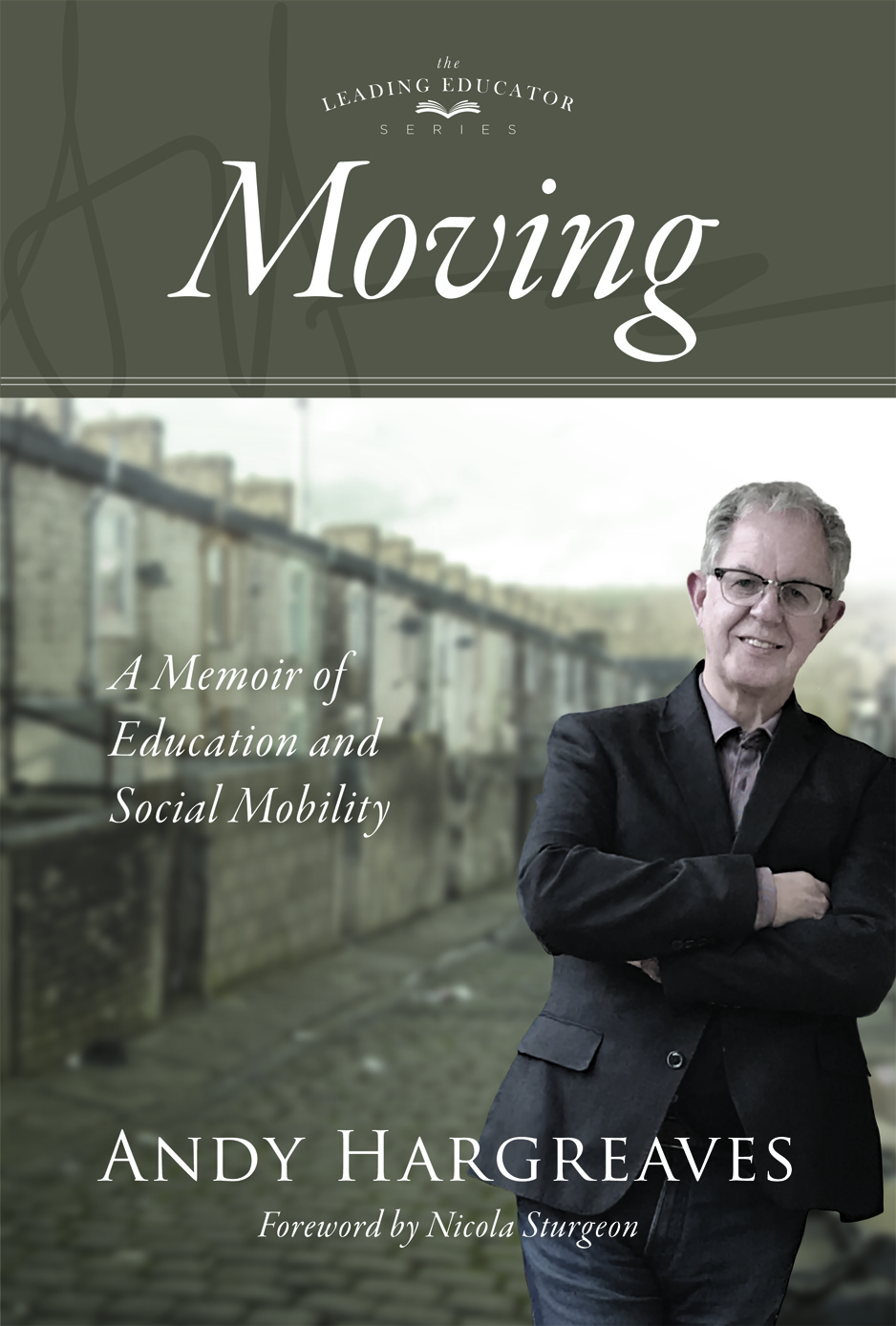 Drawing from his life experience on the struggle for equity and social mobility; on leading a global network of education change; on ten years of research on equity and inclusion in Canada, and on his 'Op Eds' and other contributions to education during the pandemic, Andy Hargreaves challenged participants to consider their perspective on three themes: equity and inclusion, physical and digital learning, and the elements of flexible systems .
The " Dialogue" on the three themes was organized around thought provoking comments by Andy, followed by responses from a panel of BC educators who represented different roles in the school system. Henry Lee, Mike Roberts, , Suzanne Hoffman, Denise Augustine, Rod Allen, Judy Halbert, Linda Kaser provided this perspective.
In providing the context of the webinar, Andy talked about his book "Moving: A Memoir of Education and Social Mobility," speaking about his experiences growing up in Northern England. Drawing on his early life as a young boy growing up in a poor, working class family, he brought his background into play by talking about the relationship between equity and social mobility, how wealth is the biggest cause of inequality, and the relationship between education and social mobility. "If you passed a test you went to grade school, if you failed you went to the factory." It is a story about the experience of a working class upbringing and social mobility. About a selective education system that eventually sent Andy across the country to university while his two brothers went to work in factories at the bottom of his street.
"There needs to be systems of culturally responsive pedagogy, inclusive curriculum, wraparound schooling that supports the whole child, and an end to discriminatory high-stakes testing, so that we can support children who grow up in challenging circumstances."
Highlights:
1.Equity and Inclusion: "What aspects of equity are a challenge for our work right now? How might they be addressed?"
Andy:
Coalitions between countries, educators and school systems are imperative if equity and human rights are to be fully supported.
The imperative of implementing actions that support equity and inclusion.
The need to respect and nurture all students regardless.
We have to be able to to measure success in multiple ways rather than defining success in more narrow ways. Well-being and achievement are connected.
The need to develop some broad based agreements about education and what it means to be educated.
We must look at how we define  achievement so that all students are recognized
Responses:  panelists Denise Augustine, Judy Halbert, Rod Allen
Using the metaphor of a ladder, there is a need for students to see multiple ways that they can gain social mobility. Choose the right ladder and the right ladder rung, not the one that society says is the right one.
The need for students to be able to walk / learn in multiple ways.
The importance of the "working class" being able to see themselves in the curriculum.
The need to value both technical and vocational programs along with more academic ones. Why are we so reluctant to value both equally?
Physical and Digital Learning: "Given what we have been learning from the Pandemic, how can we further expand and diversify all students' learning experience?"
Andy:
Introducing this segment Andy talked about the Remembrance Day Service that was held virtually in
Ottawa/Carleton Board this year, with a segment about Tommy Prince. Technology was able to unite people.
www.youtube.com/watch?v=gyvrBOGorNA
We should understand that the expectation is that there will be more pandemics in the future and that we have to be prepared to "pandemic proof our schools."
The need to build a system that is responsive, personal and flexible.
The need to develop a system that sees value in online, inside and outdoor learning.
The need to recognize the  the importance of self-directed learning from their earliest years.
There is a need for a risk management strategy to address some of the problems associated with online learning.
The importance of preparing and upgrading our teachers to make the changes.
Responses:  Panelists Linda Kaser, Henry Lee, Denise Augustine
There are big issues around equity and poverty when it comes to digital learning, including access to high speed internet.
We want to resist the idea of tokenism when addressing equity and poverty.
The need to consider some of the issues that come up as a result of diversity and digital learning. For example it may be that there will be less chance for more privileged students to be with more vulnerable students.
We have a broad spectrum in our system from poor to the rich neighbourhoods and all that goes with these differences including access to technology.
More Flexible Systems: Panelists Rod Allen, Mike Roberts, Suzanne Hoffman in conversation with Andy Hargreaves What follows are Systems that are more flexible and responsive include but  are not exclusive to the following:
The need to work together, but not in the usual sense.
The creation of structures that see an equal distribution of resources. Creating a spirit where those who have more are willing to share those who have less.
Growing cultures where people have a shared vision about what is important.
Working together where there is a high degree of collaboration and where everyone takes the lead.
Our challenge is to find our shared humanity so that we can celebrate our differences.
Closing Comments:
Equity is really simple as well as really complex.
The need to look at curriculum in a broader sense. Reading is important but so is art and music.
The need to trust that you have the knowledge that you need and lead with your heart.
Be hopeful, optimistic, bold and careful. See it as a chance to remake things and make them better.
Be comfortable with being uncomfortable
What would you add to this conversation?
Continuing this conversation:
Watch this space for date to continue with Andy Hargreaves early in 2021