LET'S EMO:T (Halq'eme'ylem) – ONE HEART ONE MIND
On Thursday night, November 26, 2020,  Learning Forward BC hosted another in its series THE POWER OF STORY. This was the second of four district stories focused on strategies they have undertaken to improve the learning for all.   Chilliwack's story revolved around the value of One Heart One Mind and their goal for every student to be a success.   They used an ignite style presentation to allow the audience to bring their own experiences and ideas forward and the discussions were inspirational and provided a starting point for imagining new possibilities.
Each chapter of the Chilliwack story identified a key component of their work around improving student, teacher, leader and community engagement in the ongoing task of improving student learning. Chapter One drilled down on Aboriginal Education and the key take away was the importance of building and maintaining authentic connections to the community.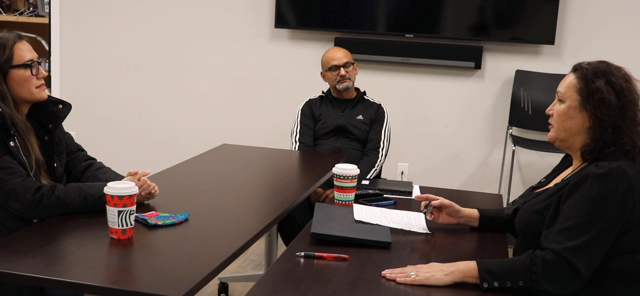 Brenda Point , (Vice Principal Aboriginal Education) , Breena Miller( Director of Instruction)  and David Manual ( Director of instruction)  discuss  district  strategy that builds authentic and long term relationships among families in the community.
In Chapter Two, Adult Learning was highlighted and the focus was on striving for a "learning for all culture" and engagement of all partners in this process. The third chapter looked at Assessment/Data and its important role in focusing the work. It stressed the judicious use of both street level and global information gathering as powerful tools to inform both daily practice and professional learning.   The Alternate Education journey, from paper based instruction to passion based, individualized learning with community supports was explored in the final chapter. This research based process brought together many voices and experiences and serious self reflection and resulted in the creation of a viable alternative for students with diverse needs and interests. Throughout the session the team openly shared their success and challenges and participants were able to quickly relate to and add their own district experiences. As a closing the Chilliwack leadership team shared some key insights from their book study of The Learning Leader by Shane Safir and the links to their work past and present.
One of the most striking things for me was the parallels that are emerging between the district stories. In both Chilliwack and Sea to Sky many of the same key factors have played a role in their success in moving towards meeting the needs of all learners.   In the early stages of their work each of the districts recognized the need to address the diversity in their student populations and to seek input from all partners in developing plans. The importance of listening mindfully to the aboriginal communities they serve, incorporating aboriginal cultural values and building strong relationships have been essential elements of their success.   Both districts have invested heavily in adult learning.   They have worked collaboratively with all of the stakeholders to make this a district norm and to provide the resources of time and expertise to provide quality experiences. Data, in all its forms, has played an important role in helping to identify next steps in both settings. Both teams spoke passionately about the importance of creating learning environments that recognize the whole child. Seeing each child for who they are, where they are coming from, what they bring and what they need to be successful have become considerations in all aspects of planning.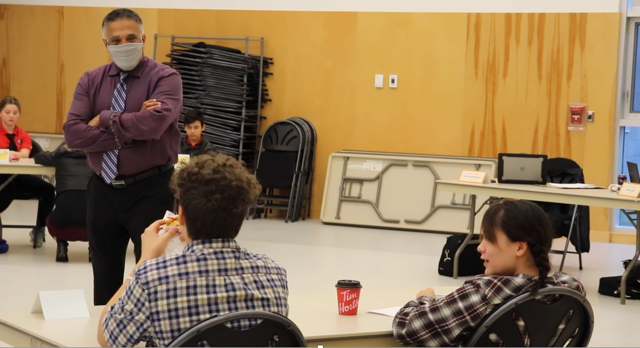 Rohan Arul-pragasam, (Superintendent) sees one of his key roles is to  reache out to students on a regular basis.  He says,
"this input is key to meeting the real needs of students"
In these challenging times when we are constantly reacting to the urgent it was refreshing and inspiring to share in the reflections of the team and the great discussions that ensued in the break out groups. I look forward to hearing from theNorth Vancouver  School District in February and Richmond School District in April.