A MESSAGE FROM THE PRESIDENT, Suzanne Elliott
April 15, 2020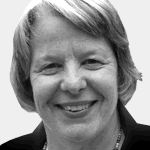 Leadership for Teaching and Learning during Covid-19
I am inspired by the opportunities that are unfolding during these unprecedented times. During a recent Learning Forward BC Board call several things stood out. First, the commitment toward and enthusiasm for opportunities to provide intentional leadership in supporting colleagues, students and families in a different way.  Ensuring that relationships are established with colleagues and students and their families with a focus on care, comfort and connecting has been a priority. Many students have struggled to attend school during 'normal times'. This is an opportunity to find ways to inspire students to want to be online, and connect with learning in a less structured context using technology.
The Issue of Equity Requires Compassionate Leadership
Supporting staff who are not comfortable with technology, some of whom are struggling with the fact that not all students are able to be 'online' when they are facilitating teaching due to suddenly becoming the sole income earner in their family, is sobering. The role of our schools as places where students are fed, have a safe place to come to, and connect with educators who support them, has become increasingly evident. Compassionate leadership is required.
The issue of equity has become evermore harrowing.
Personalizing and Supporting Learning throughout the System
Teachers working in learning teams are more prevalent, yet challenging for teachers who have young children at home. The role of principals and vice-principals is essential in supporting their staff. The leadership of central office staff to develop, monitor and modify district plans is essential to supporting the system. Pacing is important, and anchoring emerging effective practices with supportive collegial relationships is core. Within this context is the importance of recognizing and supporting the learning needs of everyone in the system – including students and their families.
Professional Learning in Challenging Times
An overarching question that arises is what professional learning needs exist, and how they might best be facilitated. Sharing resources that augment the BC curriculum, and move learning forward in an inspiring manner is important. What resources are you finding useful?
Please share with us!
Suzanne
Suzanne Elliott
President, Learning Forward BC
Contact  us